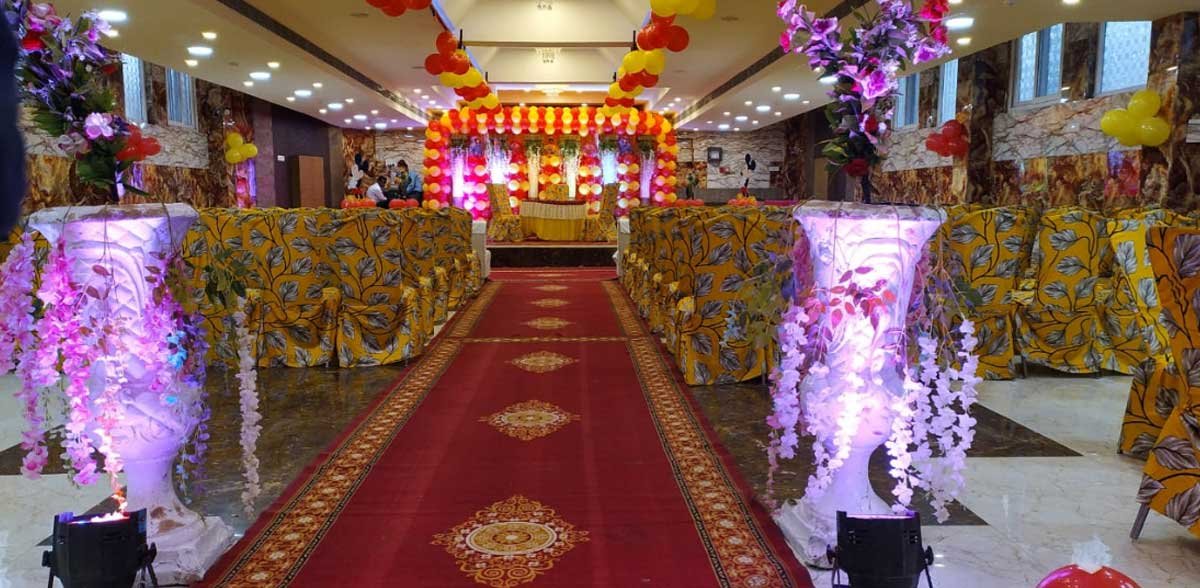 Maple Delite is the hotel that has all the facilities and eye-pleasing infrastructure for any type of official and casual parties. Hotel near Raebareli road Lucknow has the best banquet that is so spacious and the banquet comfortable and relaxing furniture you can design and request the other design of furniture to us if your party is related to any themed party. We try to fulfill your all demands as per your request and they try that you do not feel uncomfortable and there would be no complaint rest with us. Maple Delite has tried to make strong in everything regarding every facility that should be available possibly at a restaurant. As you will visit in Maple Delite restaurant you will face the serene hospitality of our reception people. We try to please our guest as they enter in our hotel and we keep pleasing them till they do not check out happily. We love to take feedbacks of our guest those who check out and it is the record of passing years that we never have single negative comment from our guest side.
What is the best part in Maple Delite?
Banquet hall: - We have the biggest banquet hall than any other hotel in Lucknow. You can throw many type of party in our banquet. The banquet is a lot spacious and very adaptable for your family and your office party purpose. Our banquet satisfies the customer with all the amenities. You will not need to worry regarding any type of discomfort during the party.
Private rooms: - You can also request for private the private rooms for your party. We understand that there are so many things in your business need space and peace to done. So in that case we provide you a private party room in which you can easily make your clients and your friends happy without any disturbance.
Waiters: - We understand that your party is not good if you will not have few people who serve your guest. There is no point to do the party if you are doing everything by yourself. In this way, you lose interest in the party so we provide well maintained and disciplined waiters in your party to provide comfort to your guest. Our waiters are very calm and composed and they are very disciplined and skilled to control any type of situation if you are not there to handle.